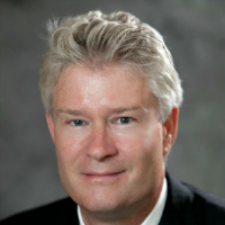 John A. Hockey


In 1983, John A. Hockey began his career in construction working as a Project Manager in the Real Estate & Construction Division of the IBM Corporation, Inc., based in Tarrytown, New York. This experience gave me the ability to understand the construction process from initial meetings with the client, in this case representatives of various divisions of IBM, to the final punch list of a construction process. Having been involved in the selection of the architect, management of the design process, management of the construction process and commissioning of the building, it was an experience that I would not have traded for the world. After leaving IBM, I went to work with one of the very same contractors that I had hired to do work for us while as an employee of IBM. This company was Hensel Phelps Construction Co., Inc., a large national commercial construction company. Projects that I have been involved with include, but are not limited to, the following:


Linear Technology Wafer Fab
Camas, Washington
My employer, Hensel Phelps Construction Co. used my background to procure this $28 million project. Due to my background in building cleanrooms for IBM, I was the project manager of record.


University of California Office of the President
Oakland, California
This was a privatization project in which Hensel Phelps Construction Company is part owner. I developed the original strategy to secure the Entire City block for this project, which included a hotel. This $70 million program was done design build.

Martin Luther King Plaza
Oakland, California
Worked with development team as Project Manager and negotiated a new GMP and converted the project from a lump sum job to a design-build job.

Oakland Administration Building
Oakland, California
This was a $120 million design-build project, which took a total of three (3) years to procure. I was the Project Manager.


International Business Machines; Various projects as Project Manager
Building 012
San Jose, California
Seismic upgrade project. $48 million budget.
Building 710
Poughkeepsie, New York
400 KSF development laboratory. I was awarded a prestigious divisional award in that project was completed start to finish in eleven (11) months. Project was featured in Forbes magazine at the time.